25 avril 2014
Fr: Gwendoline, c'est mon nouvel amour. Je l'ai trimballée tous les jours avec moi alors que je visitais ma famille en Californie. Ici, c'est une petite histoire (enfin, si on peut dire). Bientôt je partagerai en plus grand une petite sélection de ces mêmes photos.
Eng: Gwendoline is my new found love. I schlepped her everyday with me while I was visiting my family in California. Here is a little story (well, if we can call it that). I will soon share a small selection of these same photos in a bigger format.
The illustrated story of Gwendoline in Los Angeles
layout, texts and images by L.E.L. (Fujiia)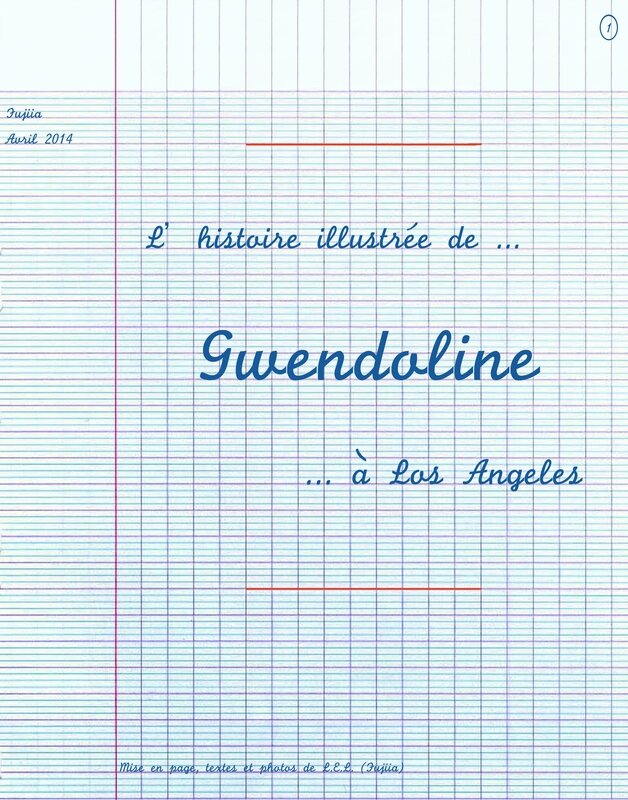 Gwendoline likes to walk around
photos taken in Venice, CA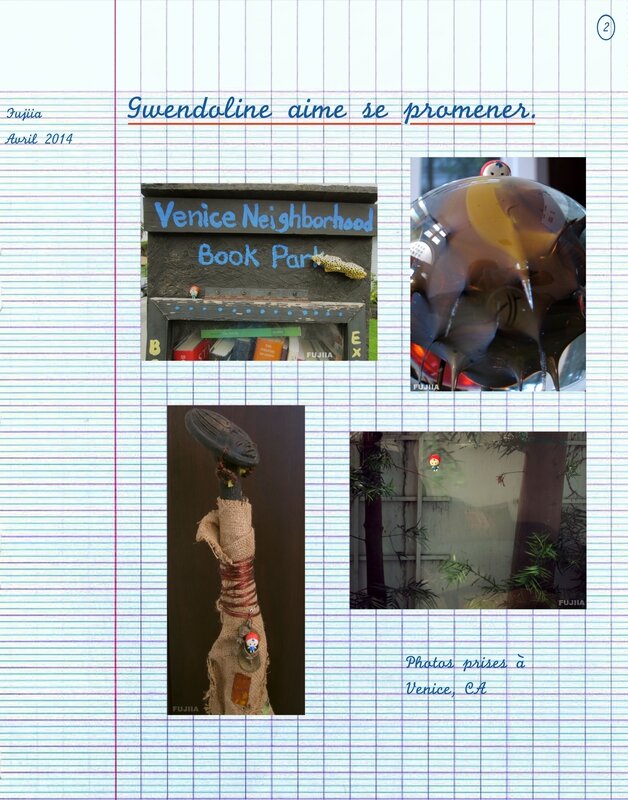 Gwendoline likes to eat and drink
1- At Sunny Spot, Venice, CA
2- At the Alibi bar, Culver City, CA
3- At Brodard, Westminster, CA (the best spring rolls)
4- In the airplane
Gwendoline likes taking baths
At the Pick-a-brick wall of the Topanga Canyon Lego Store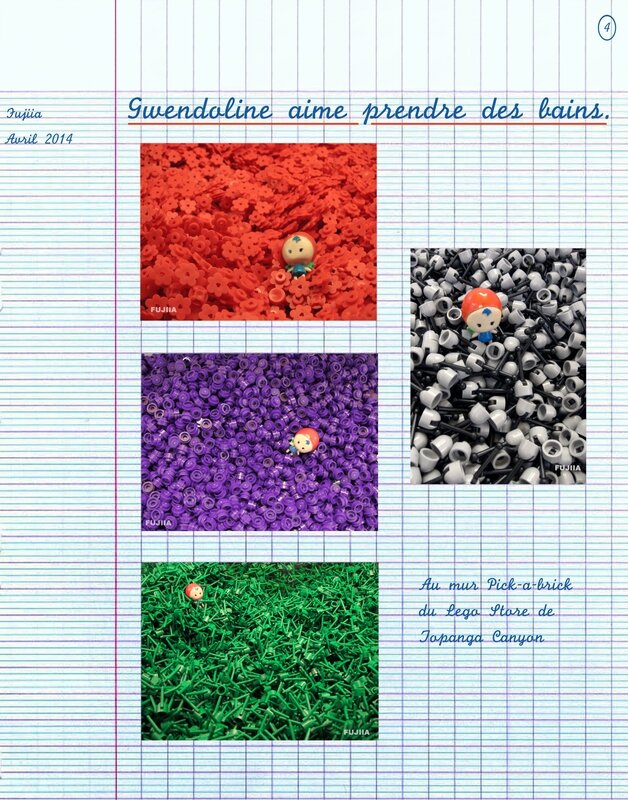 Gwendoline at Legoland
1 and 2- Miniland
3- Woah, pirates!!
4 and 5- During Star Wars Days 2014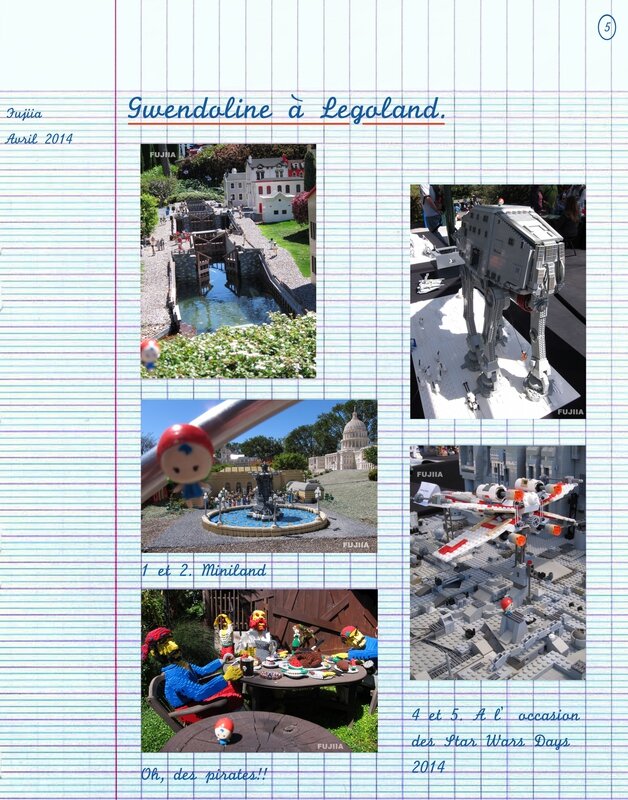 Gwendoline visiting the great
- In Bruce Lowell's garage/Lego room
- Around some of his creations, or what's left of them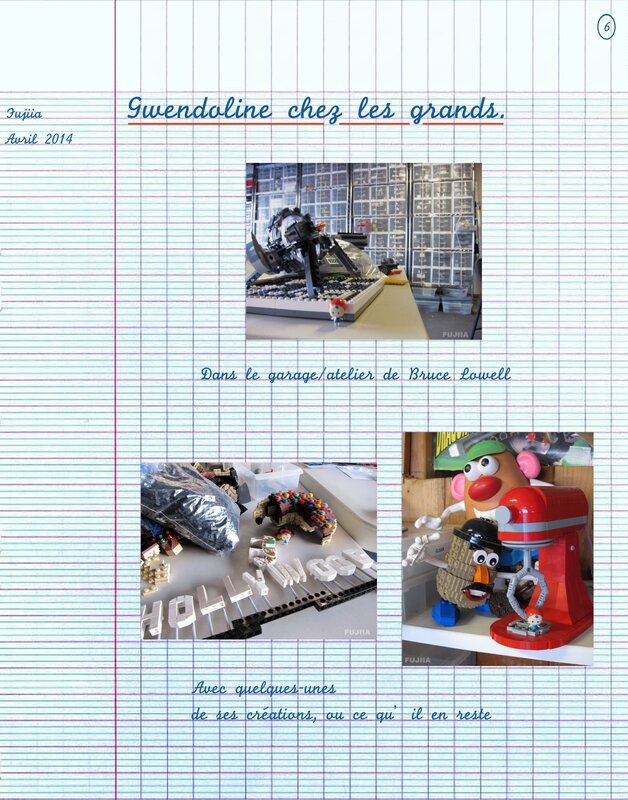 The End
Thanks to Kloou and his happy trio from Fana'briques 2013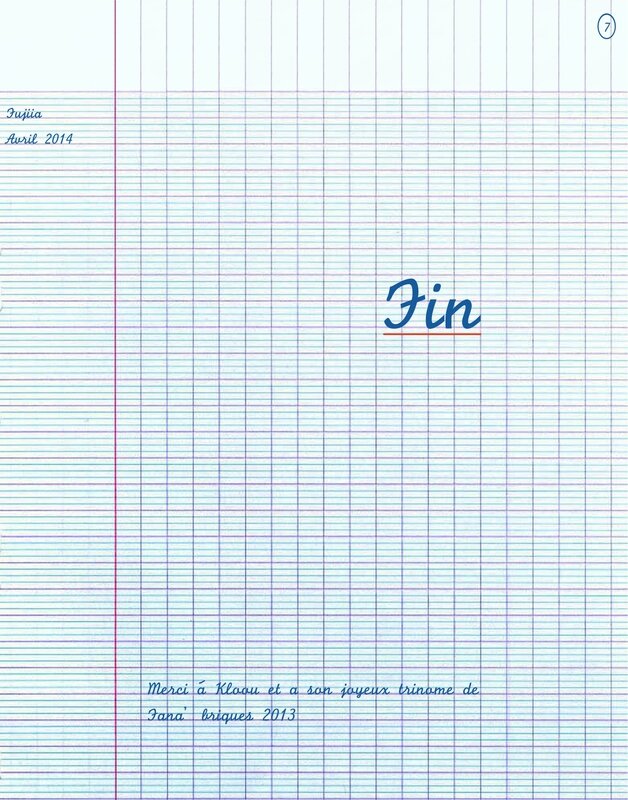 Ne soyez pas timides, les commentaires sont la bienvenue!
Don't be shy, comments are welcome!